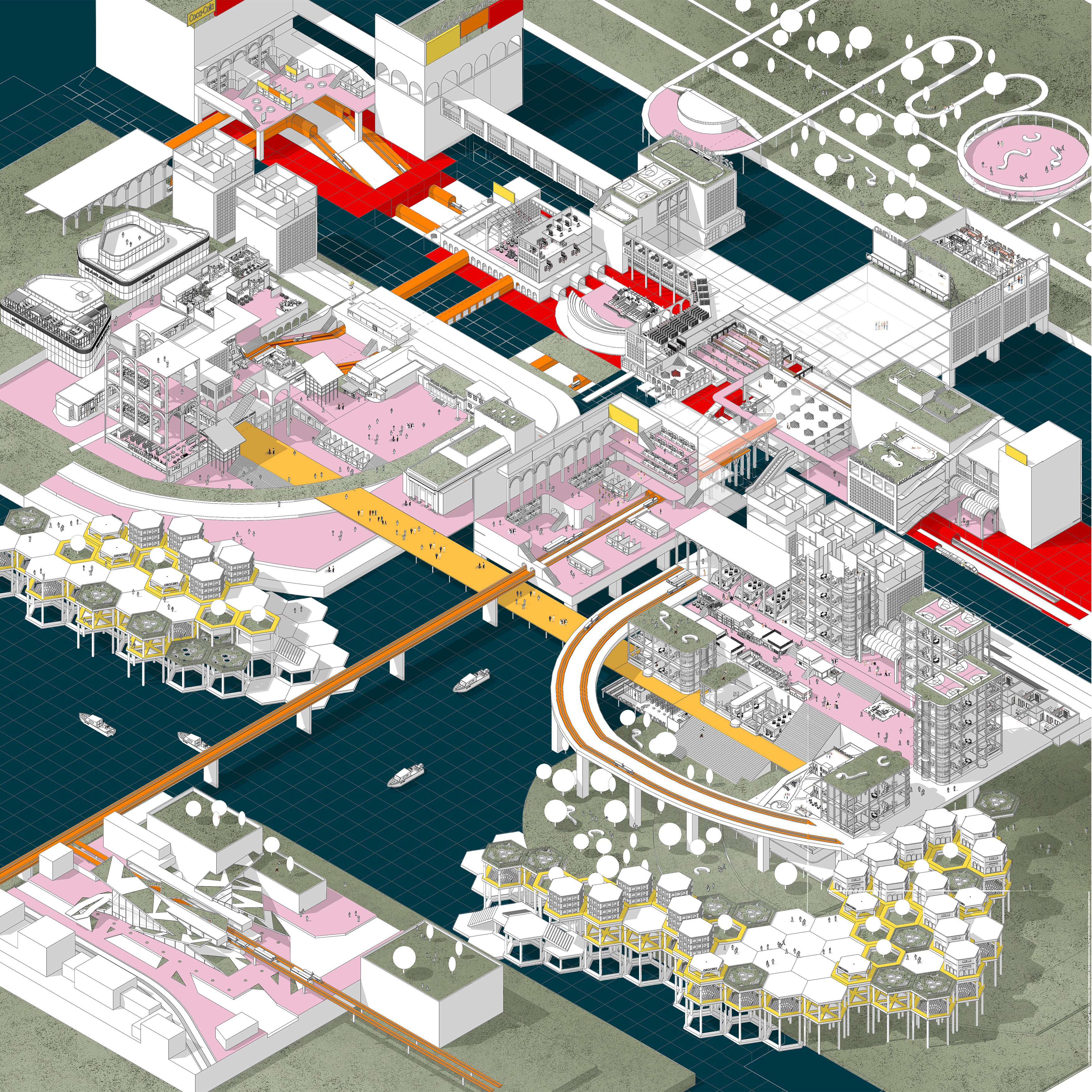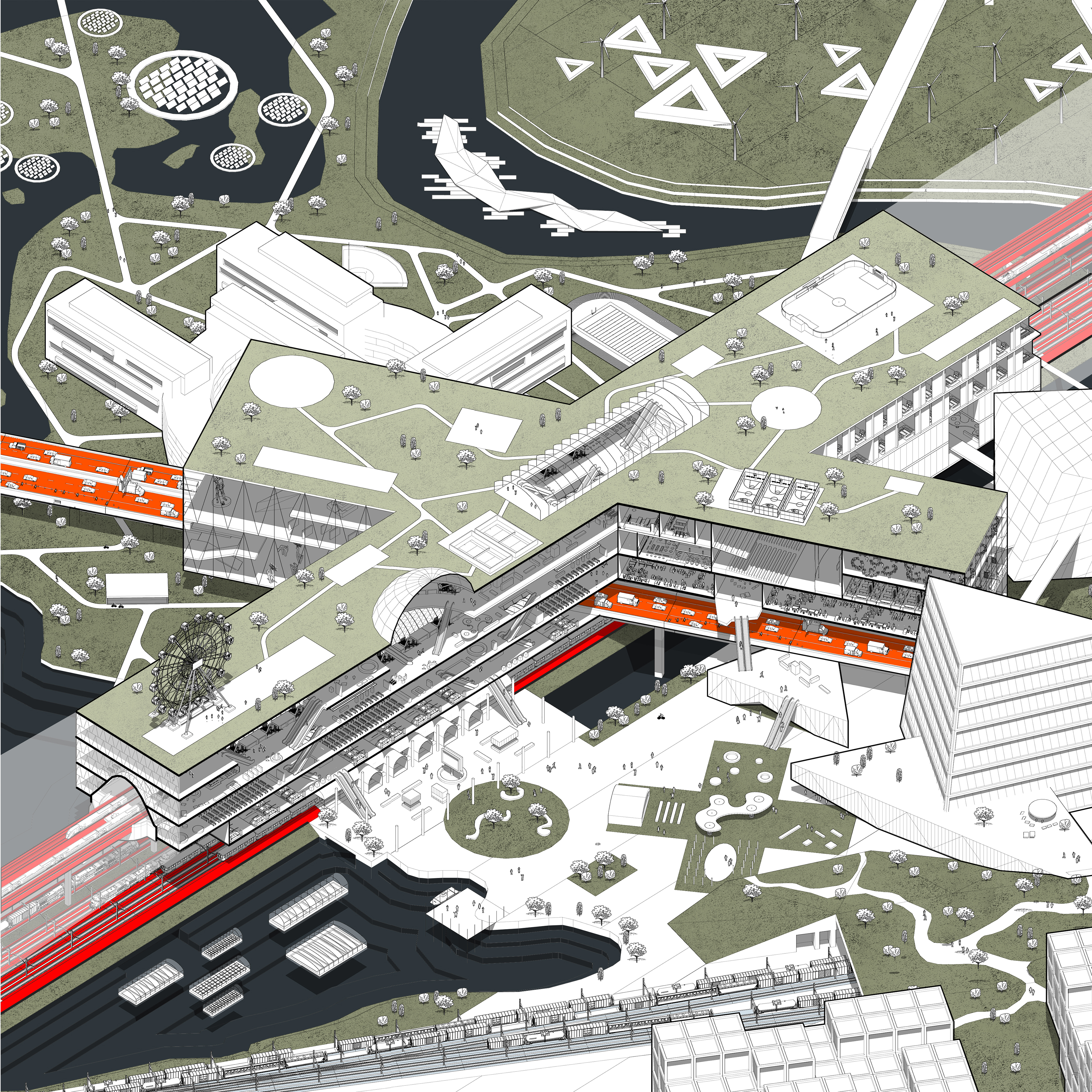 The HUB Archipelago
| Yanbo Li, Jing Yang, Shourya Jain
Infrastructure is the NEW PUBLIC SPHERE.
Back in NEW DEAL, investments in the public sphere especially in infrastructure sparked the development and changed the way people lived.
The project looks at logistics infrastructure as an underpinning link of the GREEN NEW DEAL and imagines a hub that triggers the public realm supported by an archipelago cityscape to emerge on the meadowlands of Kearny Point, New Jersey. The project proposes an acclimating archipelago landscape with protected transit infrastructure, adaptive to rising water levels in a delirious climate. While the mega transit hub provides access to both intercity and innercity population and incorporates multiple civic functions, the design strategically creates an archipelago out of existing topography for accreting inhabitation of future residents. By introducing relief water inlets and using excavated soil to strengthen highlands, the landscape accommodates three types of development adapting to different stages of water level rise. The proposal starts with protection and mediation at present and builds towards the delirious future.